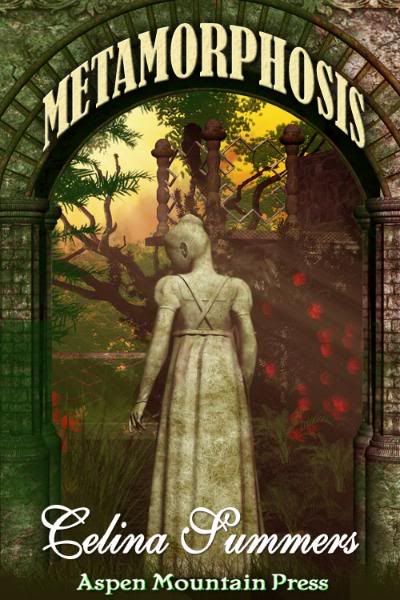 Here it is--the long promised cover for Metamophosis, my collection of short stories being released by Aspen Mountain Press on March 27, 2009! Pretty sweet, huh? Thought you might like it.
Metamorphosis

Metamorphosis is a journey through the short stories of critically acclaimed author Celina Summers. Every story deals with a transformation--from a world where the Church places the blame for original sin upon men to a New Orleans garden that brings a play to life. The collection culminates with a previously unpublished prequel to Summers' best selling epic fantasy series The Asphodel Cycle. Sometimes funny, sometimes horrifying, Metamorphosis is a romp through the realms of speculative fiction--where anything can happen and nothing is quite as it seems.
Coming March 27, 2009 from Aspen Mountain Press.
This collection was edited by my very good friend and outstanding writer in her own right, Lori Basiewicz. You can check out her pet project
Trunk Novels
for some outstanding pieces of literature that she's set her red pencil to. The cover art was done by Renee George, whose cover for my book
The Asphodel Cycle: Temptation of Asphodel
was nominated for Best Cover of 2008 by Love Romances and More Cafe.